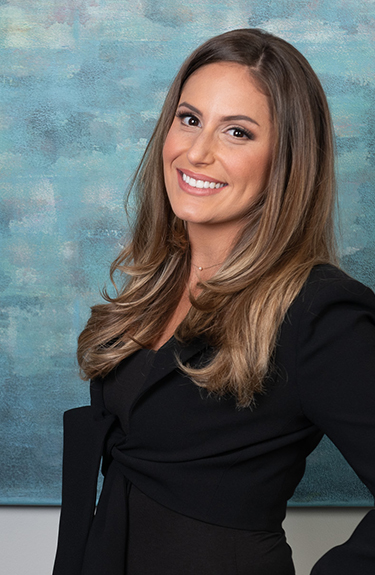 Dr. Alexandra Ortega graduated magna cum laude from Boston University Henry M. Goldman School of Dental Medicine; she then completed her Advanced Education in General Dentistry certificate at the Medical University of South Carolina.
Dr. Ortega's vast clinical knowledge and experience proves her ability and dedication to providing the very best care for her patients. Dr. Ortega also has specialized experience working with pediatric patients and speaks both English and Spanish.
Dr. Ortega's patient-focused approach is genuine and true. Her commitment to serving others is shown through her charitable endeavors. In 2019, Dr. Ortega completed Project Stretch where she served over 500 children in an underprivileged community in Teacapan, Mexico.
Licensed in two states—South Carolina and Florida—Dr. Ortega is excited to plant her roots in the Florida Panhandle area with her goldendoodle, Olive.
If you are looking for a dentist who is clinically skilled, patient focused and who puts your comfort and needs first, call Smileology™ to schedule your appointment with Dr. Ortega!