Your Emergency Dentist in Crestview, Destin, and Niceville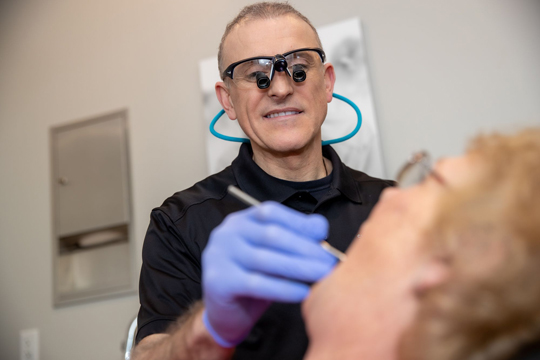 Do you need urgent dental care? If you're suffering from severe or persistent tooth pain, it may indicate a deeper issue that we need to address quickly. Or if you have been in an accident that damaged a tooth or is causing a major toothache, contact us immediately! We have offices in Destin, Crestview, Niceville and Santa Rosa beach ready to help!
Same Day Emergency Dental Care
At our Miramar Beach and Crestview dental offices we can often get people in the same day for emergency dental care treatments. If you are suffering from tooth pain or severe toothache, give us a call and we will get you in to see a dentist as soon as possible, sometimes even the same day.
At Smileology, we provide emergency dental care. One of our dentists will usually be able to serve you during the same day that you call.
Can you visit after hours? Yes! If you have come to Smileology in the past and are in our records, you can see our emergency dentist when you need. Some accidents or types of tooth pain don't occur within a convenient schedule!
You don't have to wonder if you need emergency dentistry. Call Smileology now and discuss it with one of our caring team members. If your toothache won't go away, we're happy to help.
Emergency Dentistry for Vacationers
If you're on vacation here on the Emerald Coast, call Smileology when you need emergency dentistry. You may have fallen down, or an infection may have chosen this inconvenient time to attack. Whatever the reason you need urgent dental care, come see us!
Our four locations are well-known in this area for quality care. We even have patients who have kept coming back to us since the year 2000. If you're near Crestview, Destin, Niceville, or Santa Rosa Beach, call us now for an appointment.
We can often see patients for urgent dental care on the same day that they call, so reach out as soon as possible! Even if you're not sure if it's an emergency, we'll be happy to talk with you about your toothache or other tooth pain and give you any helpful feedback we can.
Call Smileology for Emergency Dentistry
Some of the most common reasons for emergency dental care include:
Tooth pain.
A tooth that has been knocked out.
Tooth damage.
A loose tooth.
But if anything seems wrong with your teeth, jaws, or oral health, call Smileology. We have helped patients just like you with similar injuries or symptoms. And we have years of experience delivering dental care. We'll schedule you for the first appointment we can, so call now!
Related Content