Destin Botox – Dr. Amber Wiebe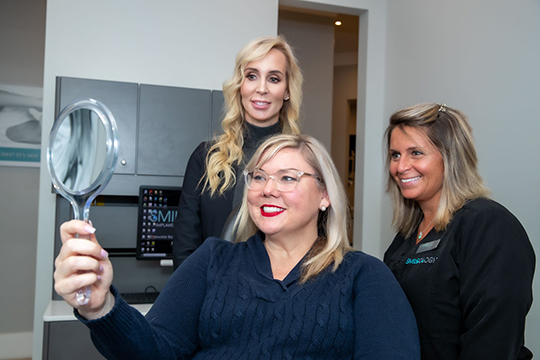 With modern technology, we don't have to be resigned to all the challenges of aging, such as wrinkles. At least not with the help of Dr. Amber Wiebe of Destin Botox in Santa Rosa Beach, a great place to revitalize your facial esthetics.
Services involving Botox, dermal fillers, and other technologies are especially important here in Florida, where we enjoy being out in the sun and soaking in the clear, blue skies. Plus, many of our residents moved here to enjoy the rewards of their hard work. You deserve to worry less about wrinkles and focus more on the finer things in life.
Destin Botox supplies many forms of non-surgical facial esthetics with Dr. Amber Wiebe. Call us to explain your needs and set up an appointment.
Botox Treatments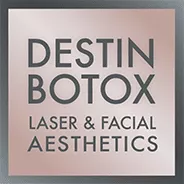 We strive to provide the highest standard of excellence in cosmetic enhancement services that our patients deserve. We provide comprehensive treatment planning and follow strict standards that ensure your treatments will provide the results you desire.
If you would like to learn more about this life-changing procedure, and to learn more about our Botox solutions, we encourage you to visit Destin Botox in Santa Rosa Beach.
What Facial Esthetic Options Are Available?
When you come to Destin Botox in Santa Rosa Beach, Dr. Wiebe will give you a menu of potential treatments—and will give you recommendations to meet your facial esthetics goals. Below are our most popular options.
Botox® Cosmetic and Dysport®
Wrinkle treatment is one of our most common services, and it only requires a short visit. Dr. Wiebe will very precisely administer injections of either Botox® Cosmetic or Dysport® to smooth out the skin from brow lines, crow's feet, smoker's lines, and others.
Under your skin, the substances in Botox® or Dysport® block a neurotransmitter that helps certain facial muscles to relax and reduce the appearance of wrinkles. This can smooth out the skin after only 24–48 hours, which improves throughout several weeks and reaches maximum potency after about 30 days.
Dermal Fillers, Juvéderm®, and Restylane®
Dr. Wiebe employs several types of dermal fillers, including Juvéderm® and Restylane®, to reshape the skin of the face. She can:
Smooth folds and lines.
Change the chin or cheeks.
Fill out and define the lips.
Restylane can also reduce the appearance of scars caused by acne or chickenpox. By increasing the volume of certain areas of your face with dermal fillers, Dr. Wiebe can make your face look naturally younger.
Improving Your Profile with KYBELLA
In some cases, no matter how much a patient eats right and exercises, genetics and other factors just won't let a double chin disappear. And that's where we come in.
Dr. Wiebe uses KYBELLA® to reduce a stubborn double chin. Imagine looking your best and getting the recognition you deserve for your healthful life and great attitude.
Give Your Face a Lift with PDO Threads
By using medical PDO threads, your dentist can physically lift sagging skin, making you look younger within 15 to 30 minutes. Dr. Wiebe can now:
Restore the youthful v-shape of your jawline.
Reduce a double chin.
Get rid of lines and sagging on the neck.
Firm up all the skin of your face.
Lift your facial features.
Reduce vertical lines between the chin and lips—also known as marionette lines.
Xeomin®
This medication targets the frown lines between the eyes. It relaxes the muscles in that area, which can result in those wrinkles disappearing.
Dr. Wiebe is highly practiced at precisely administering this prescription medication for an outstanding facial esthetic effect. Use it to stand out at your next social appointment, interview, date night, or special occasion.
Benefits of Facial Esthetics
Facial esthetics could change your life. What you do with your improved appearance is up to you, but you could enjoy:
More respect from others.
Greater self-confidence.
More gratitude and other positive emotions when you look in the mirror.
Various activities that are improved by a youthful appearance.
A facial appearance closer to your highest potential.
Facial esthetics don't require surgery. You can reshape your appearance without going under anesthesia or a scalpel. In a short time, a more youthful face will look back at you from the mirror. Imagine the excitement and satisfaction that will bring you!
Dr. Wiebe is highly qualified in this field. She has a Mastership from the American Academy of Facial Esthetics, along with many other masterships, fellowships, and memberships in dentistry. She even teaches facial esthetics. She'll treat you to state-of-the-art esthetic techniques.
Contact Destin Botox for Facial Esthetics
If you have any facial esthetics needs, such as wrinkles, sagging skin, a double chin, or others, contact us at Destin Botox. Dr. Wiebe will treat you with the utmost respect and care as she provides options for Botox, dermal fillers, and other facial esthetic procedures. Please call Destin Botox at 555-555-5555 with your needs, and we'll schedule an appointment for you.