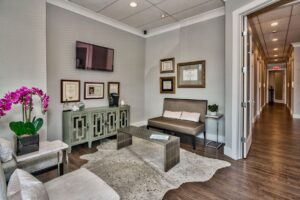 Having a beautiful smile is important no matter who you are. It's never too late to finally achieve the confidence that comes with having ideal teeth. Why not choose a dentist who teaches other dentists to complete your smile makeover?
Meet Dr. Wiebe
Amber Wiebe, DDS, MAGD with Smileology™ at our Santa Rosa Beach office is a nationally renowned dentist and master of esthetics. She is a long term faculty member at the American Academy of Facial Esthetics and was honored with Mastership from the same institution. Dr. Wiebe teaches a wide range of medical professionals about emerging esthetics techniques. In addition to the most advanced facial esthetics procedures, Dr. Wiebe offers highly personalized cosmetic dentistry solutions to transform your smile and overall appearance. Dr. Wiebe with Smileology™ at Santa Rosa Beach can make your vision of a perfect smile a reality.
State-of-the-Art Cosmetic Dentistry
Incredible Smile Makeovers
A smile makeover is the process of improving your smile through one or more cosmetic procedures such as dental veneers, dental crowns, dental caps, porcelain bridges, and teeth whitening.
To create your best smile, Dr. Wiebe also takes into account your overall facial appearance, including your gums, lips, skin tone and hair color. These careful considerations help us achieve holistic, natural-looking results.
>> Learn More About How to Start Your Smile Makeover
---
Dental Porcelain Veneers
Dental veneers offer the most dramatic transformation possible, as they cover the front of your teeth completely, providing a perfectly white and uniform appearance and hiding all irregularities. All of our Emerald Coast Smileology™ locations can craft and place your beautiful veneers.
Lumineers
If you are considering porcelain veneers, you might be a candidate for an alternative called Lumineers. This type of veneer is very thin and requires little to no tooth preparation prior to placement. Not every patient is a good candidate for this type of veneer, so Dr. Wiebe will conduct an exam and discuss the best solution for you during your visit.
>> Learn More About Dental Veneers and Lumineers
---
Invisalign Teeth Aligners
With Invisalign clear teeth aligners you can have straighter teeth with less hassle than with traditional metal braces. With the clear teeth aligners from Invisalign you can correct imperfections in your smile with more discretion and convenience than ever before.
>> Learn More About Invisalign Teeth Aligners
---
Dental Implants
At Smileology™, we want to help each of our patients love their smiles! If you are missing one or all of your teeth, Smileology™ dental implants are the most natural-looking and best-performing restoration. Not only do dental implants bring back the functionality of your smile, but they can also return your confidence, freedom and peace of mind. At Smileology™, you can Wake Up With Teeth™! We offer comfortable sedation options while we masterfully complete your smile transformation.
When you choose Smileology™ to rejuvenate your smile with dental implants, you can rest assured you have selected one of the most highly qualified and awarded dental practices in the Destin, FL area.
>> Learn More About Dental Implants
---
Gingival Recontouring
If you feel your smile is overshadowed by too much gum tissue, Dr. Wiebe has a variety of treatment options available. Once your treatment is complete, more teeth and less gum show when you smile. The gingival recontouring procedure can also improve your overall gum health.
KöR Teeth Whitening Systems
KöR teeth whitening systems allow us to remove even the deepest of stains, such as those caused by certain medications. Out of the four different levels of whitening available, we will select the one that best addresses your unique needs. Plus, the whitening agent is properly refrigerated from the warehouse to our door, so you never have to question its effectiveness as you do with gels that are not continuously refrigerated.
---
Facial Esthetics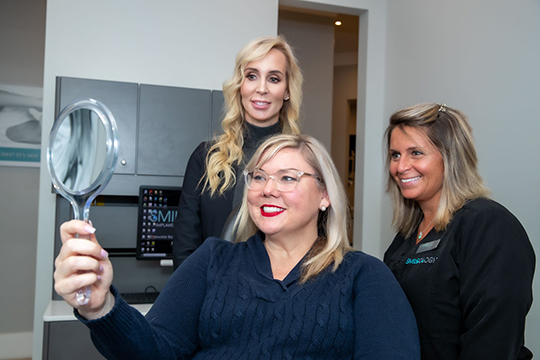 At Smileology™ in Santa Rosa Beach, in addition to our exceptional restorative and cosmetic dental procedures, we provide the most advanced techniques available in non-surgical facial esthetics. To learn more about Dr. Wiebe's specialized approach to facial esthetics, visit Destin Botox at Smileology.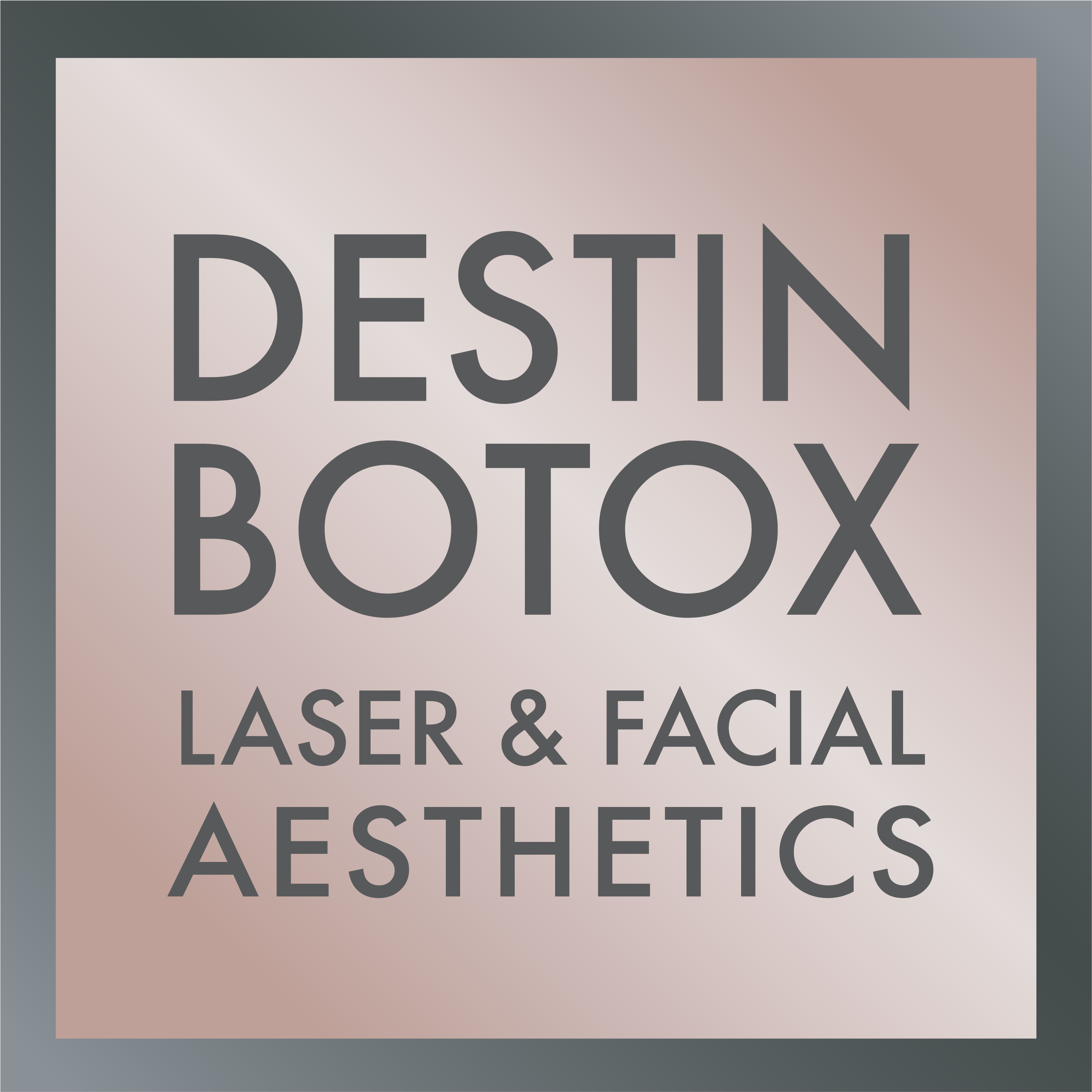 Improving Your Profile with KYBELLA
Are you frustrated by a stubborn double chin that will not go away even with exercise and a good diet? The extra fat under your chin may make you look heavier or older than you really are. KYBELLA® is the only FDA-approved injectable treatment that targets fat cells under your chin to improve your profile. Esthetics expert Dr. Amber Wiebe is proud to offer KYBELLA® at our Santa Rosa Beach cosmetic dental office. For more information and to find out if you are a good candidate for this incredible treatment, schedule a consultation with Dr. Wiebe today!
Give Your Face a Lift with PDO Threads
Do you want to restore your youthful look and reduce the effects of gravity on your face and neck? Consider PDO Thread Lift, a non-surgical facelift treatment that raises and tightens slackened skin and naturally boosts collagen production. Esthetics expert Dr. Amber Wiebe is proud to offer PDO Thread Lift facial rejuvenation at our Santa Rosa Beach cosmetic dental office.
PDO Thread Lift is particularly effective on mature or aging skin located on the lower face, jawline and neck. Its esthetic benefits can include:
Reduction of marionette lines
Slimming of the jawline and restoration of its V shape
Tightening of double chin
Reduction of sagging skin on neck and appearance of lines
Firmer and smoother skin overall
A general lift of the facial contours
Botox Cosmetic and Dysport
Botox® Cosmetic works beneath the surface of the skin to block the release of a substance called acetylcholine. This reduces muscle activity that can cause moderate to severe wrinkles to form. Many patients begin to notice smoother-looking skin within 24 to 48 hours and typically enjoy the maximum effect after 30 days.
Dr. Wiebe can also use Botox® Cosmetic to treat patients suffering from chronic headaches, migraines, and TMJ/TMD disorders.
Dysport works similarly to Botox and is injected directly into the muscles that cause facial wrinkles, temporarily immobilizing them. It specifically targets the muscles that form creases on your forehead when you frown. Most Dysport patients begin to see results within 1 to 7 days following their treatment with Dr. Wiebe.
Dermal Fillers, Juvederm and Restylane
Dr. Wiebe artfully uses dermal fillers to add fullness and definition to the lips, decrease deep folds and smile lines and to contour the cheeks and chin. Dermal fillers are also used to fill in scars left by acne and chickenpox and to plump up lines and wrinkles via injection below the skin's surface. Rather than stretch your skin, Dr. Wiebe can use these fillers to add volume to your face, for a more natural, youthful appearance.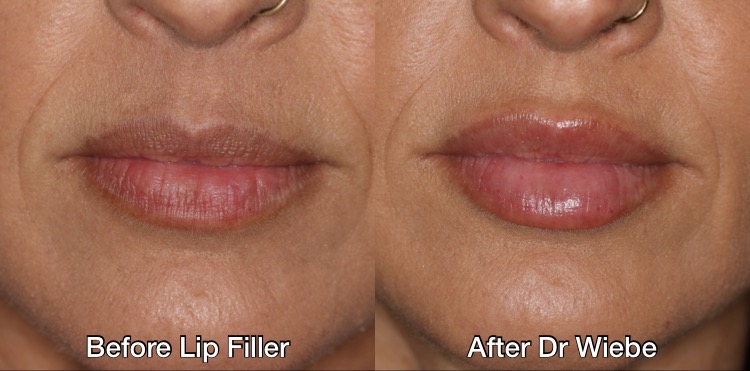 Xeomin
XEOMIN® is a prescription medication often used in facial esthetics to temporarily improve the appearance of moderate to severe frown lines between the eyes. It acts on nerve endings in facial muscles to prevent the muscles from contracting. By reducing these contractions, XEOMIN® can temporarily reduce the frown lines that often appear between the eyes.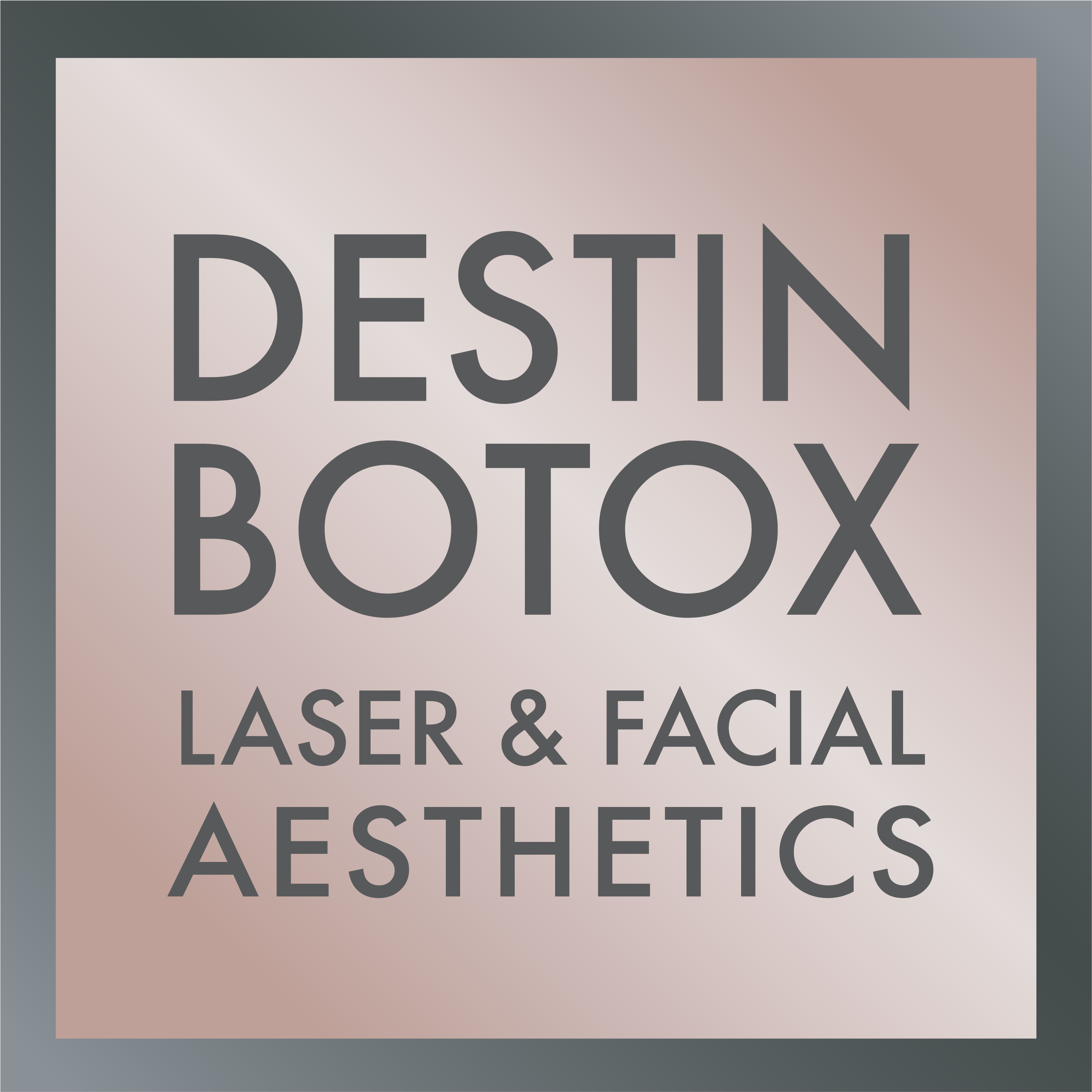 ---
Additional Services
Emergency Dental Appointments
If you are experiencing a dental emergency such as trauma to the teeth or extreme tooth pain, call us! In many cases we can work you into our Santa Rosa Beach, FL schedule the same day or after hours.
---
Smileology Santa Rosa Beach

Call: 555-555-5555